Bicycle Tournament at Þingvellir
5 ágúst
Bicycle contest is to be held within Þingvellir National Parkk Saturday 6th August.
The competition starts at 09:00 and ends 15:00. Some interruption in traffic is to be expected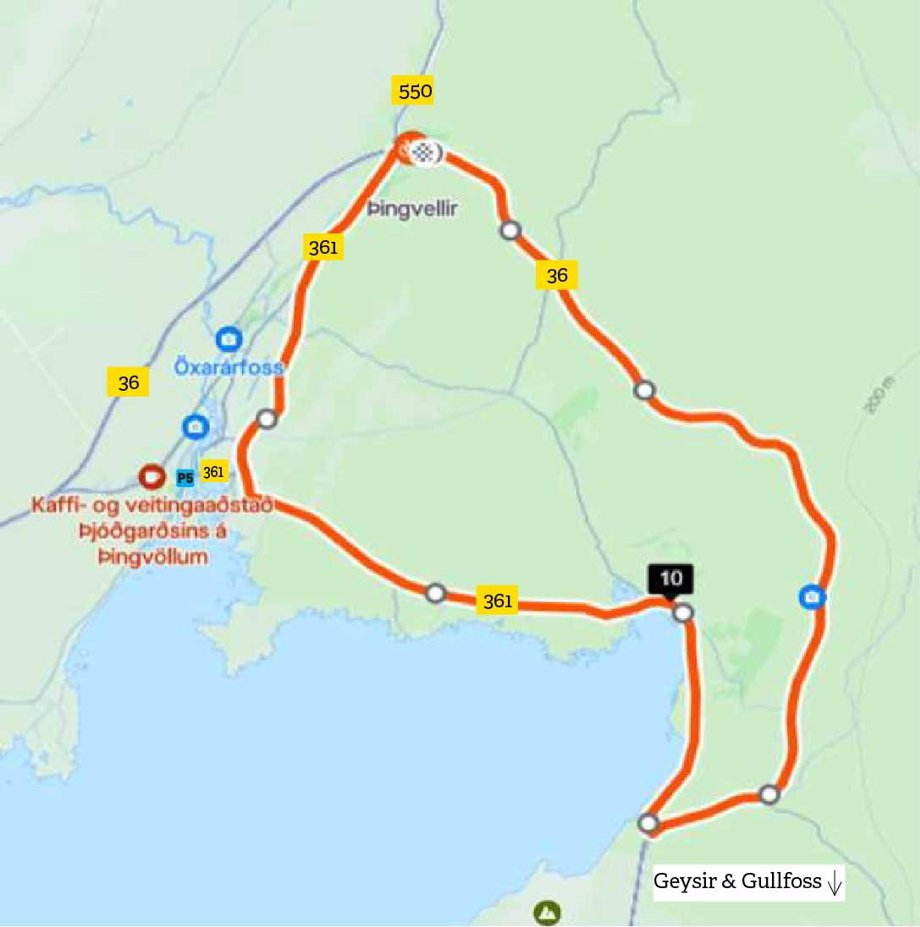 Bicycle Contest - How they compete
This map shows how competitors will bicycle within the park. It will not be possible to go east on 361 after road 363. This is done to ensure safety so those competing will not have go against traffic.
Competitors will start from the park´s service center at Leirar and go east after road 36 towards intersection with road number 361. Then they head west on 361 along the northern shore of lake Þingvallvatn to intersection of Valhallarvegur (363) where they go north towards the intersction of 36/361/550. Those competing in the longest distance will repeat the circle couple of times.

Road 363 towards the parking P5 will be open as usual

It will not be possible to drive south and east after intersection 363 and after the northern shore of lake Þingvallavatn on road 361.

Those who are travelling east to Geysir and Gullfoss are advised to follow road 36.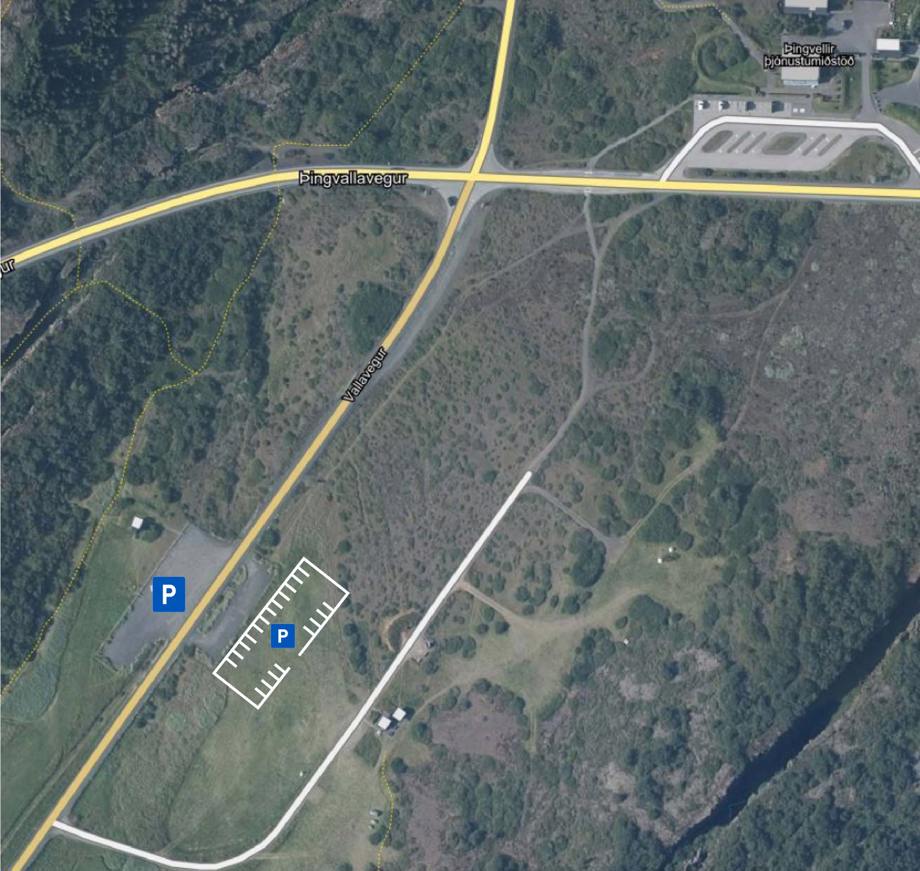 Parking at Sydri Leirar
Those competing and watching are asked to park at the camping ground.