Fishing permits, day or summer licence, can be obtained at our service center or online:
Lake Þingvallavatn is a popular angling site in Iceland. In the lake is both brown trout and various morphs of arctic charr. The northern most part of the lake is within Þingvellir national park boundaries. It is allowed to fish from Arnarfell in the east to Leirutá in the west. It is always forbidden to fish in the river Öxará or in the mouth of the river.
The angling season is from 20. April to 15. September. 
From 20. April - 1. June it is only allowed to use fly as bait and all brown trout must be released back to the lake. In the rest of the season it is allowed to use fly, spoon and worm. 
From 1. july - 31. august it is not allowed to fish in Hallvik as the snail eating char is spawning in that area and time.
Importing the following equipment is strictly prohibited: 
Used fishing equipment such as fishing rods, reels, hooks/lures/flies, waders and nets, unless it has been disinfected by approved methods.
Please note that all fishing equipment that is brought into Iceland must be disinfected. More information about this procedure can be found here.
Further information can be found at the Service Centre,
and through e-mail thingvellir@thingvellir.is or phone +354 482 2660.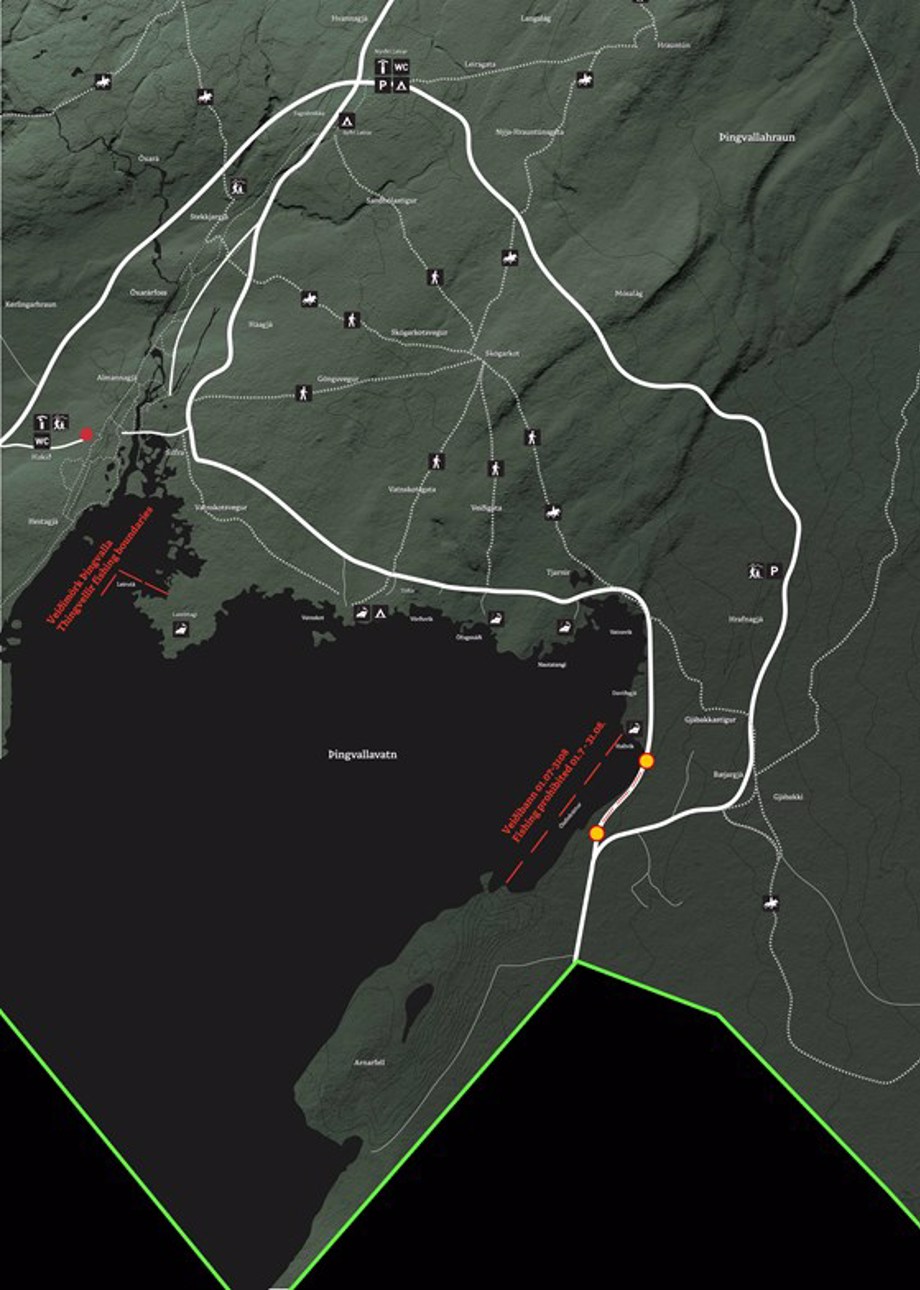 Fishing grounds within Þingvellir
There are some limits where you area allowed to fish within the national park.