Numerous hiking trails extend all over the National Park. Outside the ancient assembly site most of the hiking paths are associated with the abandoned farms of Hrauntún, Skógarkot and Vatnskot, remains of which can still be seen. 
Here you can get a pdf version of our brochure.
Horse riding is permitted along the old bridle paths of Langistígur,Skógarkotsvegur and Nýja-Hrauntúnsgata, while other trails are intended solely for walkers.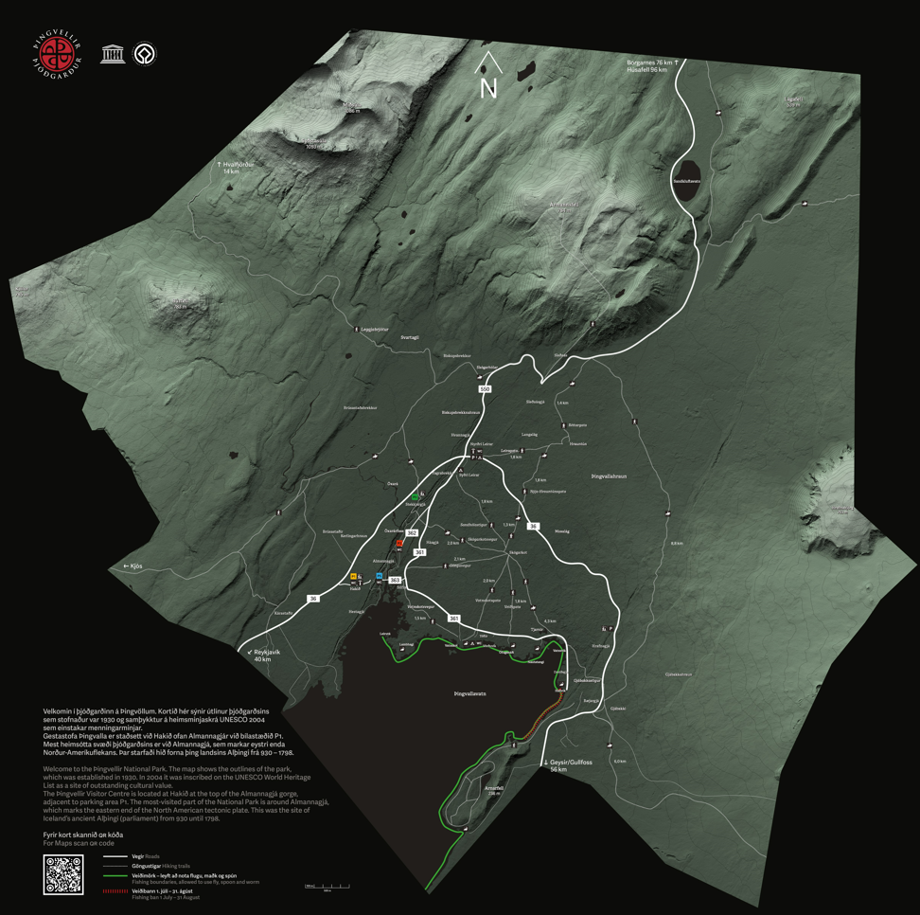 Boundaries of Þingvellir national park
This image shows the outlines of Þingvellir national park. Pdf version can be obtained here.