Welcome to Thingvellir exhibition
23.05.2023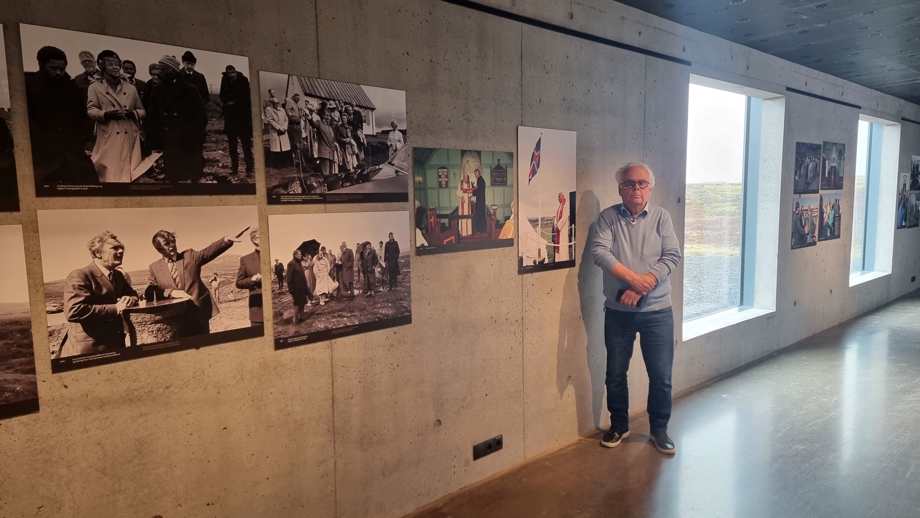 Photographer and his photos
Photographer Gunnar Geir Vigfússon by the images he has captured and are now for guests to see at our Visitor centre.
Welcome to Thingvellir is the name of a temporary photographic exhibition set up in Þingvellir´s Visitor centre. The exhibition portrays photographs, from Gunnar Geir Vigfússon, of visits by foreign heads of state and their hosts, as well as major festivals at Þingvellir for 50 years.
Gunnar's career at Þingvellir spans a huge number of visits by heads of state and other dignitaries who have been welcomed to Þingvellir.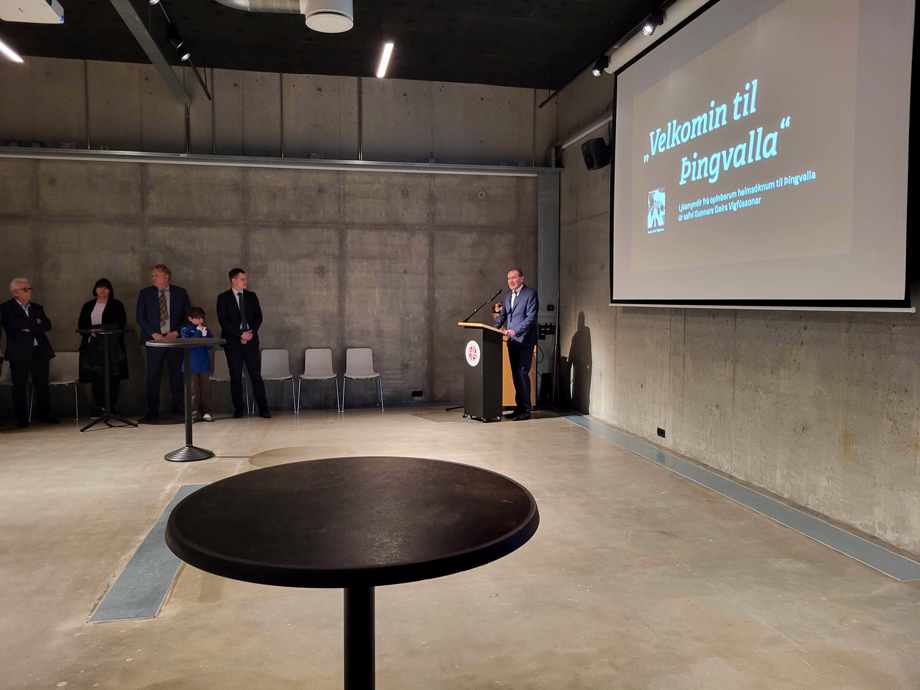 President of Iceland  Guðni Th. Jóhannesson opened the exhibition Sunday May 21. 
He has also photographed three major festivals at Þingvellir, marking the 1100th anniversary of the settlement of Iceland in 1974, the 50th anniversary of the foundation of the Republic of Iceland in 1994, and the millennium of the adoption of Christianity in Iceland in 2000. Other
major events have included visits by  Pope John Paul II, Queen Elizabeth II of the United Kingdom, Chinese President Jiang Zemin and the inscription of Þingvellir National Park on the UNESCO World  Heritage List.
Gunnar's first photo from an official visit at Þingvellir was taken in 1973, of Queen Margrethe II of Denmark. Over the past fifty years Gunnar has built up an extensive archive documenting visits by foreign dignitaries. This exhibition is a journey through time in which the environment of the National Park remains largely unchanged, while new faces appear in every image.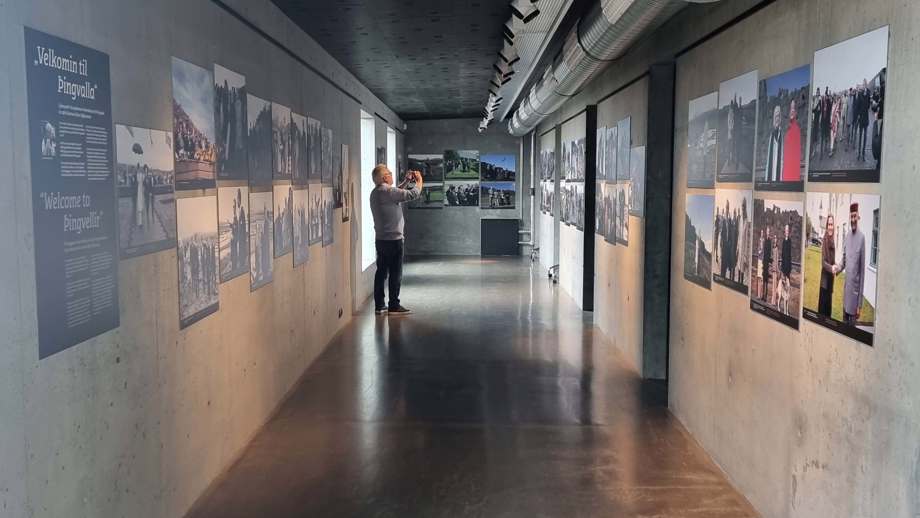 Photographer photographs his photos
Gunnar Geir making sure that everything is okay with the exhibition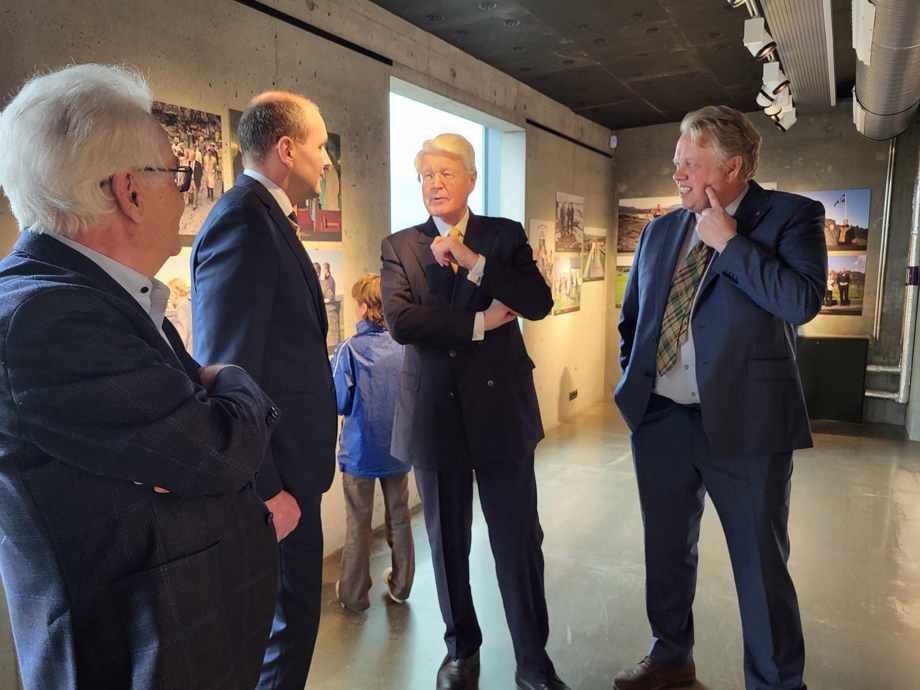 Sýningin rædd
Gunnar Geir Vigfússon, President of Iceland Guðni Th. Jóhannesson, former President of Iceland Ólafur Ragnar Grímssons and Einar Á. E. Sæmundsen director of Þingvellir National Park.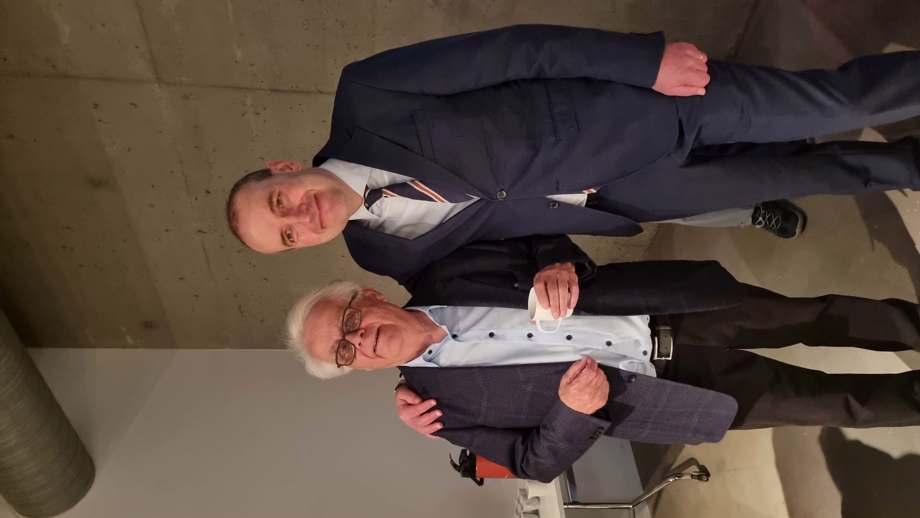 President and photographer
Few if any have photographed more visit by head of state and their hosts.