Danger lurking Underneath
16 janúar
A visitor who visited the national park at Þingvellir yesterday was in danger when he was walking along the bank of the Öxará River where the river flows into Þingvallatn. The snow that covered the ravine gave way as he walked across it and he fell into the depths of the chasm into the cold water.
The ravine is very deep and the guests went under water, at the same time the air temperature was -18 degrees. His fellow traveller and another nearby visitor  came to  rescue and pulled him out of the chasm and they got into their car. 
They were both very alarmed but arrived home cold and wet but notified the national park staff on their way home.
It is clear that dangers always arise in the national park when snow has fallen and hides rifts and ravines Snow covers numerous crevasses in the national park, so such dangers can be hidden in many places.
For that reason, the National Park would like to strongly encourage visitors to stay on visible paths and not wonder off. This area is a rift valley with multiple rifts and ravines now hidden sight. 
Staff will look at the situation at this gap and assess the situation and how to deal with it further.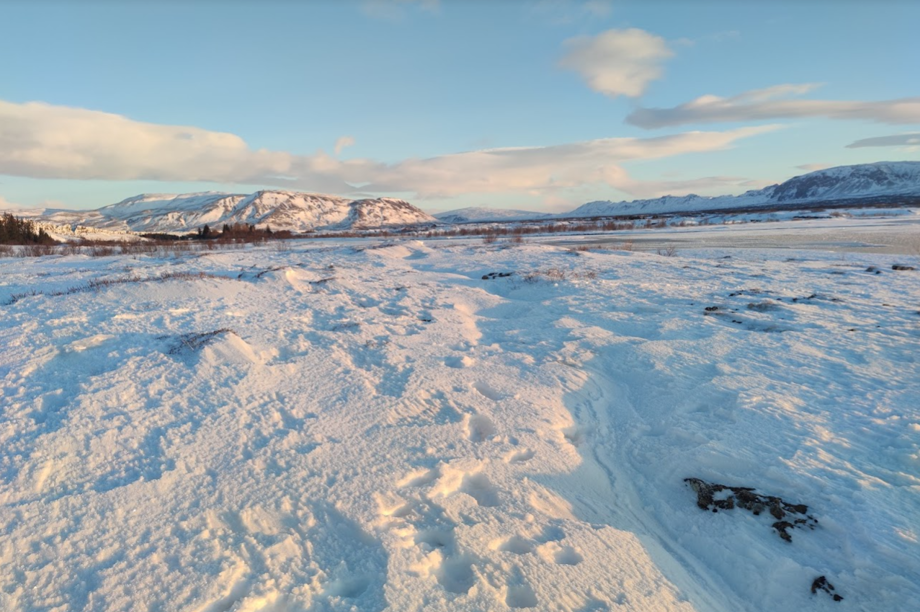 Chasm under snow
The rift is almost not seen here but it is in the right corner under snow.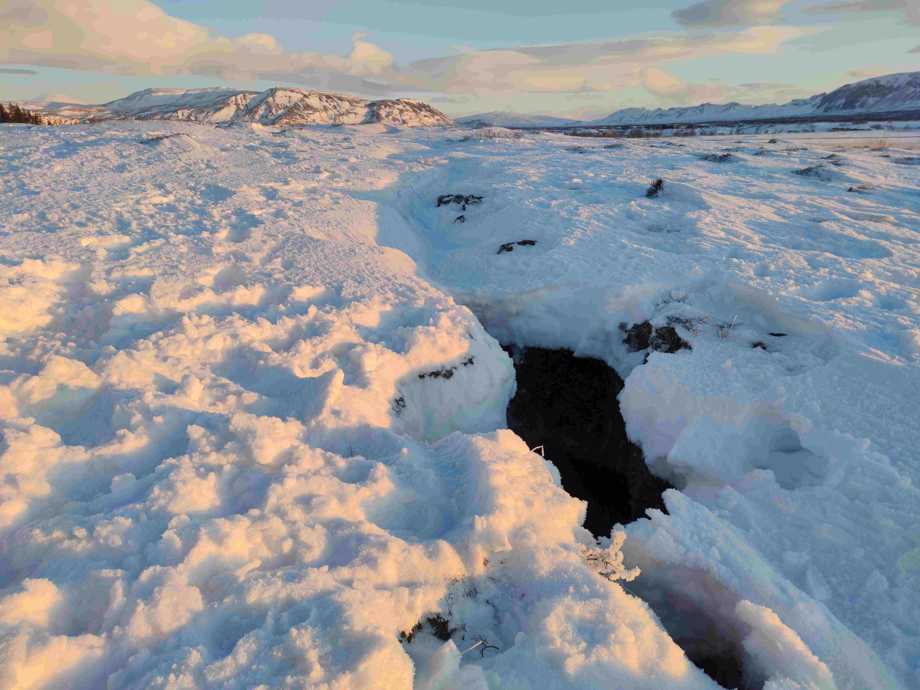 Rift and snow
Here we can see were the guest went through and into the ravine.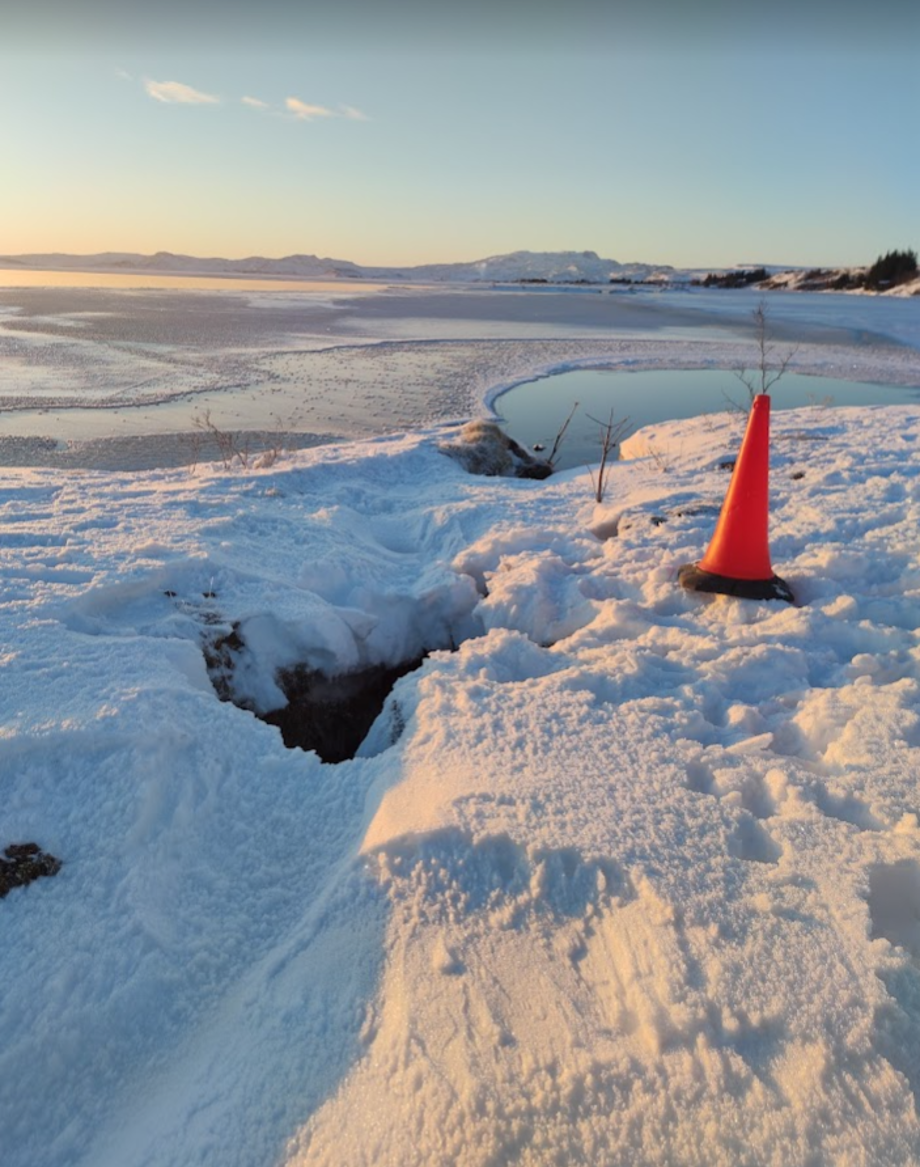 Ravine and lake Þingvallavatn
The site has been marked.