Traffic Control at Þingvellir summer 2023
12.05.2023
On the May 15th new traffic control and some changes to our parking lot system will start. This new system is mainly focused on changing the parking lot at P1 and where large buses (20+) and tourist operators on smaller veichles (9-20, taxi, jeeps) will park.

The National Park staff will be more active in traffic management during peak times this summer. Þingvellir  National Park wishes to cooperate with tourism companies to help keep traffic running smoothly this summer during the busiest summer tourism season for a long time.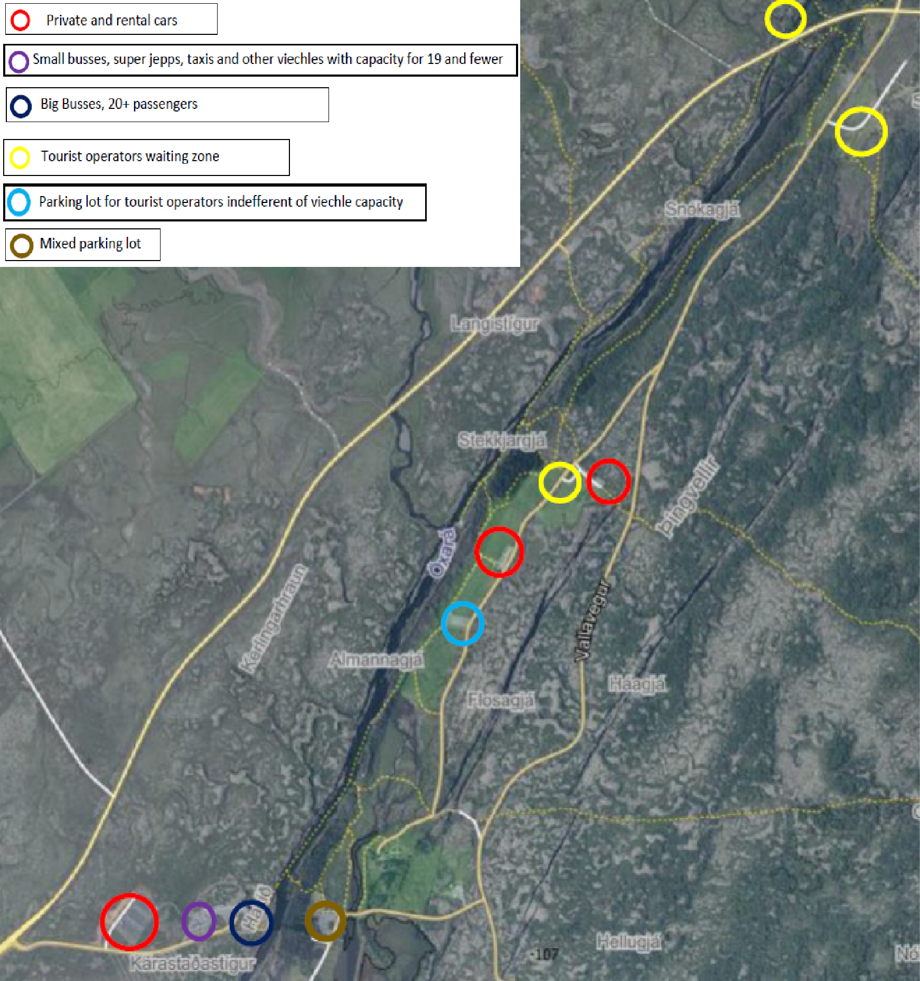 Umferðarstýring yfirlitsmynd
There will be more active control in the parking lot by the visitor's office at Haki P1. Waiting areas for tourism operateors will be suggested.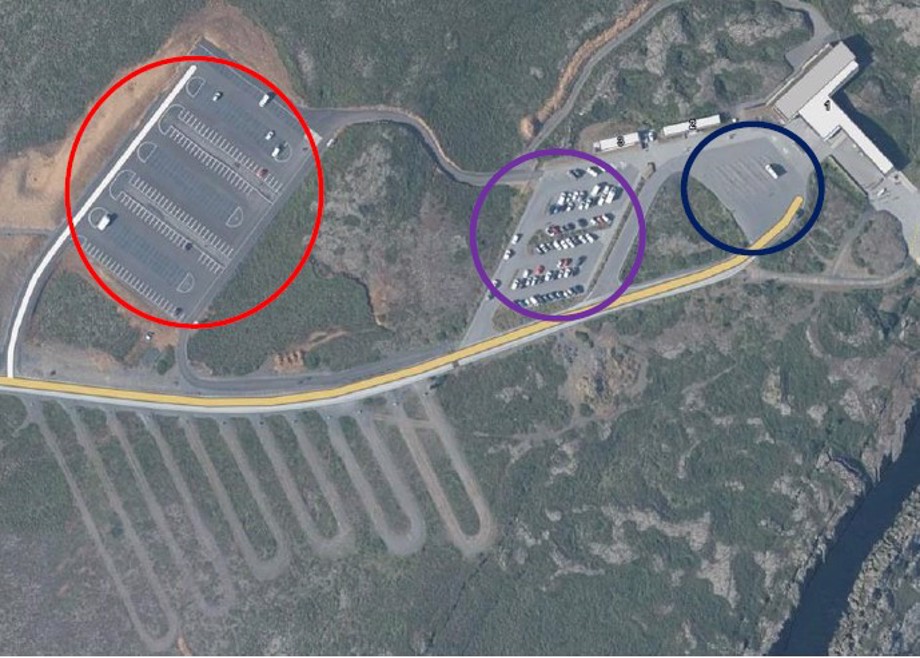 Parking lot system at - P1 Hakid
Zone marked dark blue circle is for large buses  (20 +).

Zone marked with purple circle is for small buses, jeeps, taxis and other tourist operators with capacity for passengers fewer then 20.  

Zone with red circle is for private and rental cars.
Waiting Zone
There will be marked waiting zones for buses which will be in effect during the peak season in the national park. Travel service providers are advised to try to use these areas to reduce the likelihood of traffic congestion on P1 and P2.
Arrangement: Drivers and guides need to be in touch. For example, a guide calls a driver when he is ready with a group to leave and then the bus can arrive.
This is introduced in an attempt to reduce the waiting load at P2. The national park wants tourism companies to try their best to use this resource and introduce to their drivers and guides.
The maps below show where the suggested waiting zones will be.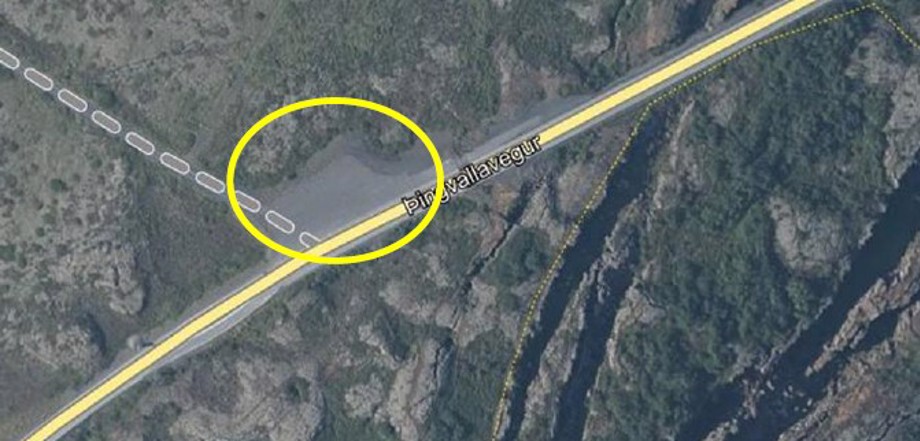 Waiting zone Tæpistígur
Waiting zone will be signed at Tæpastíg. There is a parking lot before you drive past Snóka and Hvannagjá and  the slope that leads down to the Service Center at Leirar, gps: 64.277802, -21.101268.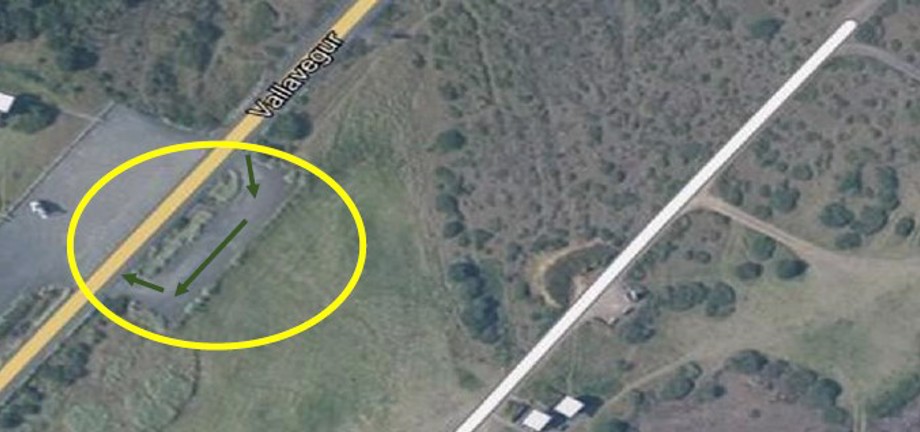 Waiting Zone Syðri - Leirar
At our campsite just south of the visitor center is a U-shaped parking lot, it is ideal as a waiting zone for buses.  gps: 64.277334, -21.093674.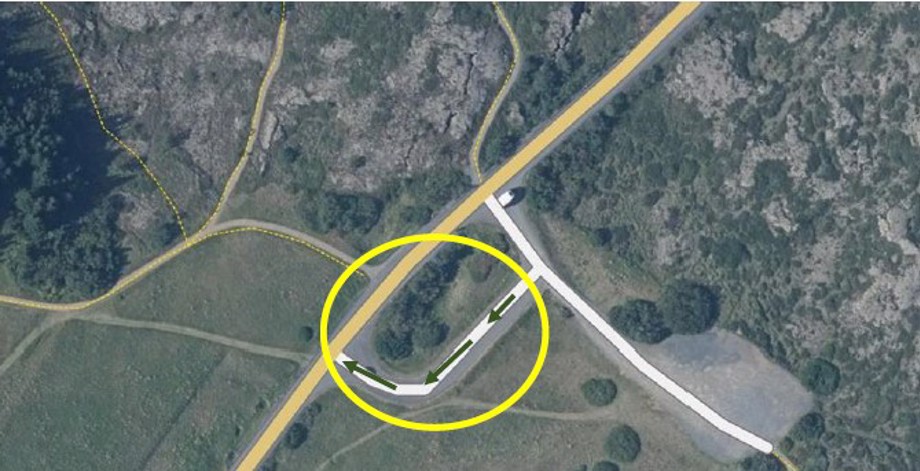 Waiting zone Vallakrókur
Just across from the pine tree forest (Furulund) is a U-shaped parking lot, gps: 64.267131, -21.110159.